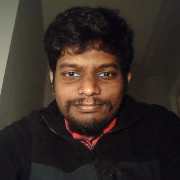 Name

Arun I

E-mail

aruni@iisc.ac.in, arunisaac@systemreboot.net

Amateur Radio Call Sign

VU3VJF
I am a PhD scholar in the Computational and Statistical Physics Lab working with Prof. Murugesan Venkatapathi at the Department of Computational and Data Sciences in the Indian Institute of Science, Bengaluru, India. I did my Masters in Computational Science from the same department. I did my Bachelors in Electronics and Communication Engineering from PSG College of Technology, Coimbatore, India.
Download complete curriculum vitae.
Publications
Arun, I., and Murugesan Venkatapathi. "Analysis of numerical solutions to Sommerfeld integral relation of the half-space radiator problem." Applied Numerical Mathematics 106 (2016): 79-97.
Free software contributions